Intelligent operation of tempered glass with a yield of up to 99%
Main products: Tempering furnace, glass tempering furnace, with years of research and development and production experience
5mm white glass tempering only uses 2.5 KWH electricity per square meter
---
Yuantu Technology new generation of energy-saving glass tempering furnace, energy saving effect is remarkable;
Used by many customers and tested by the National Glass Quality Testing Center:
5mm glass tempered only needs 2.5 KWH of electricity per square meter.
If you are a glass factory and have a tempering furnace, you must be very concerned about the power consumption of the tempering furnace;
When you calculate the quotation, accounting for expenses, power consumption is really a big head ah;
How many kilowatt-hours per square meter do you think you are calculating now?
Our tempering furnace 5mm only needs 2.5 degrees of electricity!!!
This is also the bearer of our tailor-made, special aircraft concept.
If you don't know how much electricity your furnace uses per thickness,
Our special tools for programming can provide you with professional and accurate testing.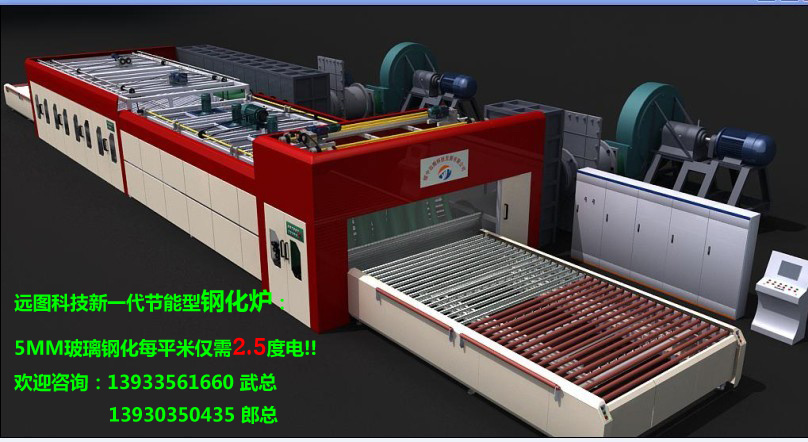 ---
Add: No.15,North Chuangye Street,Dongdaihe New Zone,Suizhong,Liaoning province. Copyright © Yuantu Technology

公安备案号: 21142102000067
钢化炉