Intelligent operation of tempered glass with a yield of up to 99%
Main products: Tempering furnace, glass tempering furnace, with years of research and development and production experience
Yuantu participated in the China Glass exhibition successfully concluded
---
From April 11 to April 14, the 27th Glass Exhibition was held at the Shanghai New International Expo Center.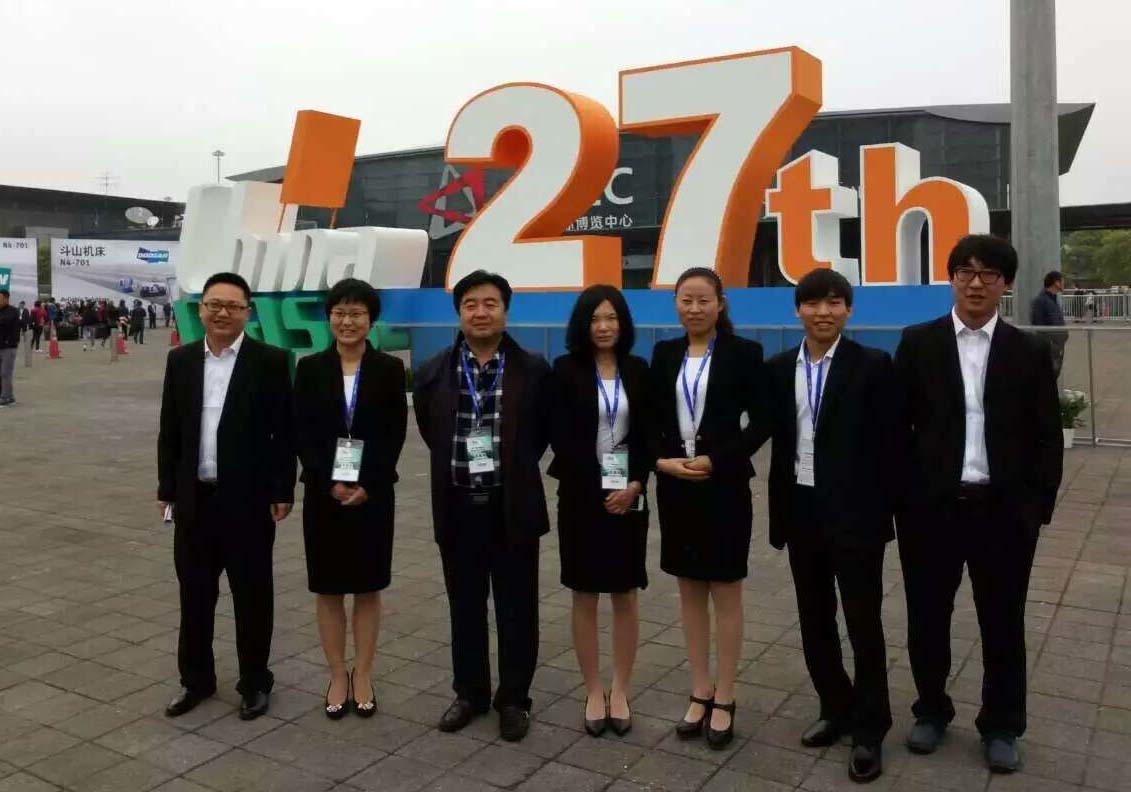 In this exhibition, Yuan Tu brought exhibits a glass tempering furnace to exhibit, the tempering furnace model is YTP3005, the minimum glass size is 60mm x 60mm, and the thickness of tempered glass can be 2.5mm~15mm. It is specially designed for tempered glass of lamps, tempered glass of instruments, tempered glass of small household appliances.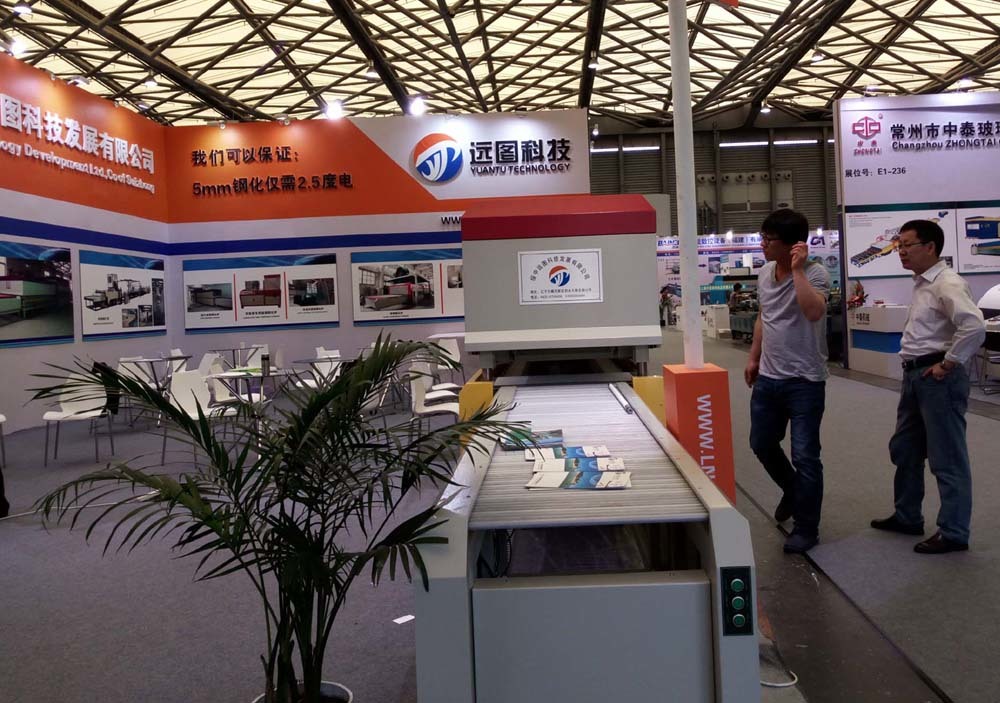 Although the sparrow is small and complete, in addition to the size of the furnace to attract the attention of visitors, the excellent design, assembly and appearance have also been recognized by customers!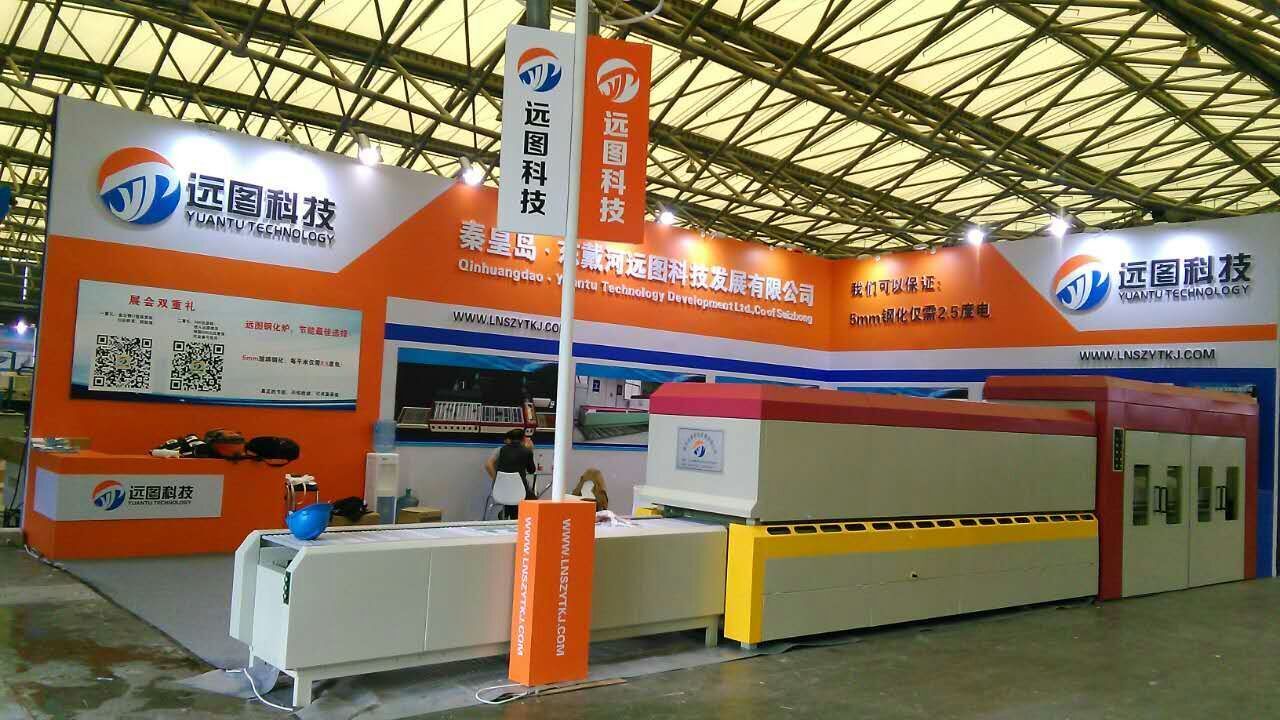 The sample will be directly sent to the customer's factory in Shandong for installation and commissioning after the display.
Another attraction for visitors is our energy-saving tempering furnace: 5mm per square meter of tempering requires only 2.5 KWH of electricity! This effect has been achieved for 2 years, and it is far more than the 3.5 KWH power advertised by other manufacturers in this exhibition.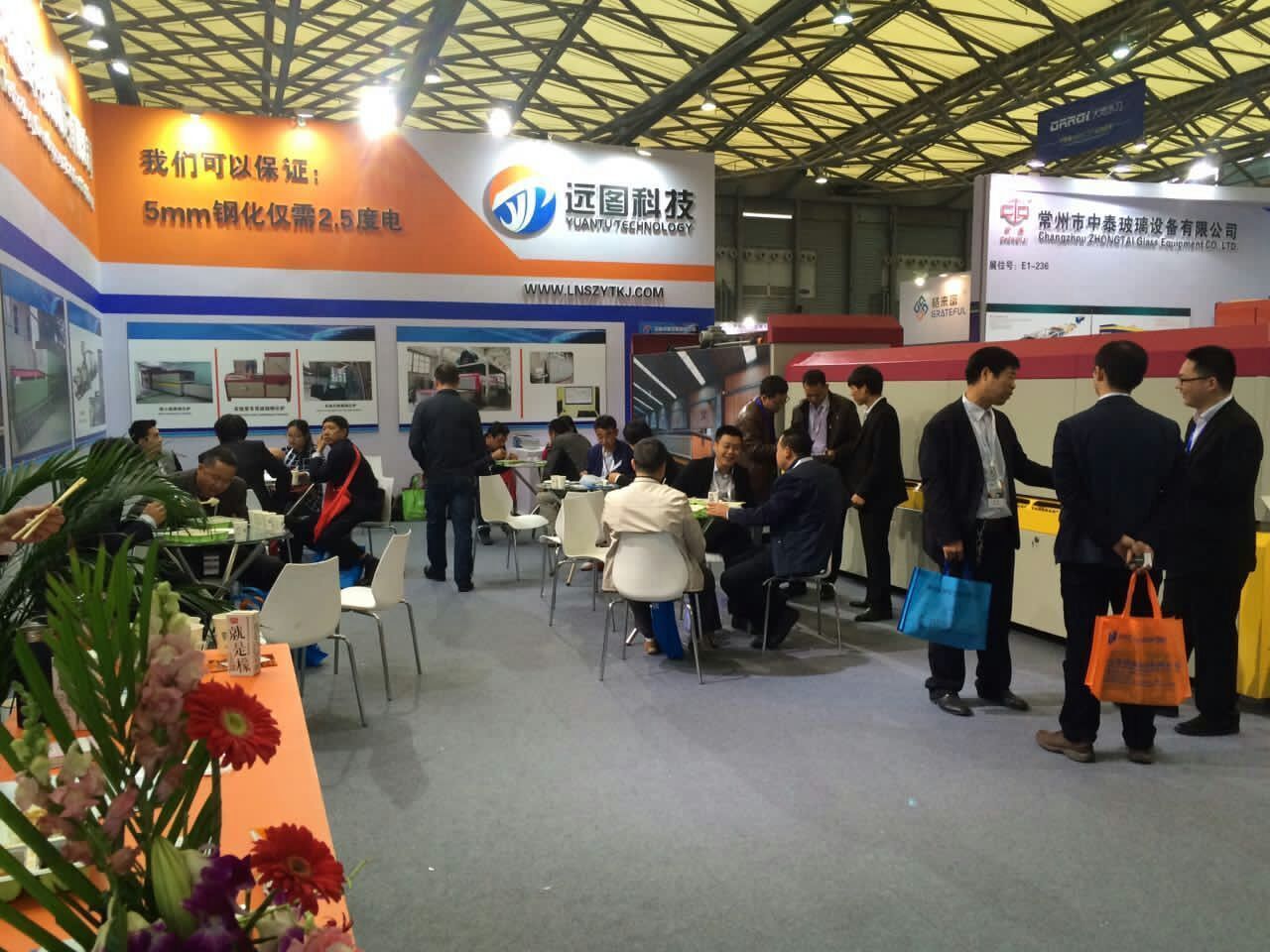 April 14, the end of the exhibition, far to receive a full of customer intentions and trust, here to thank the on-site payment of deposit customers and on-site contract customers for the trust of our company's products and services!